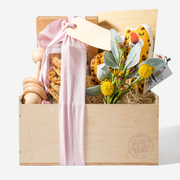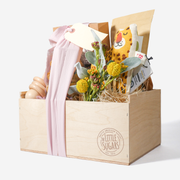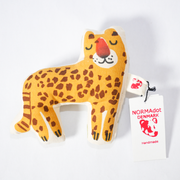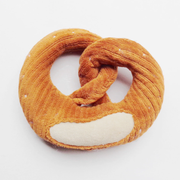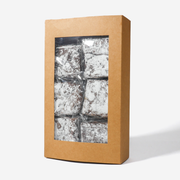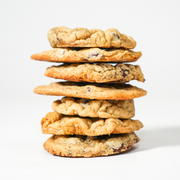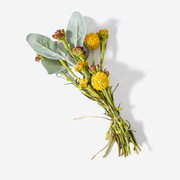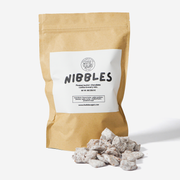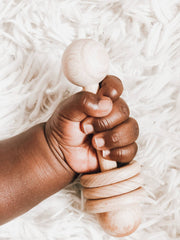 Welcome Baby Gift Box - Medium
📦 Nationwide Shipping
🍪 Baked to Order
🥣 No Artificial Ingredients
Product Info
Our gift box includes a delectable assortment of treats, including one dozen brownies (choose two flavors), one dozen chocolate chip cookies, and one bag of our signature Nibbles (8oz).
But that's not all - we've also included two adorable baby toys! The first is a handmade Normadot® rattle toy from Denmark, made from cotton canvas with a plant-based silk screen print. The second is a wooden rattle baby toy that's sure to provide hours of fun for the little one. And for an extra special touch, customers can opt to add seasonal foliage for just $10 or have the lid of the box laser-engraved with a personalized logo or message for only $5 more.
Gift Box Contents:
1 Dozen Brownies (2 flavors)
1 Dozen Chocolate Chip Cookies
1 Bag of Nibbles (8oz)
1 Normadot® Rattle Toy
1 Wooden Rattle Baby Toy
Seasonal Foliage (Optional for $10)
Personalized logo or message laser-engraved on the lid of the box (Optional for $5)
Ordering in Bulk or for Corporate?

Please note that if you are ordering in bulk or for corporate, we can customize the contents and personalization of your gift to match your brand colors or event theme. To start a custom order, please email us at gifts@thelittlesugars.com and our team will be happy to assist you.