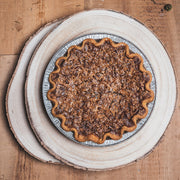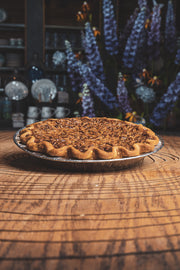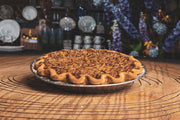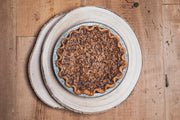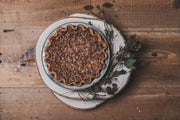 Southern Pecan Pie
📦 Nationwide Shipping
🍪 Baked to Order
🥣 No Artificial Ingredients
Product Info
Experience the classic taste of our Southern Pecan Pie, baked to perfection on a flaky and buttery pie crust. Our signature pecan pie filling is made with high-quality pecans and just the right amount of sweetness. Every bite is a delightful balance of nutty and sweet flavors that will leave you feeling satisfied. Perfect for sharing with loved ones on any occasion.
Nationwide Pie Shipping
Please note that our pies can be shipped nationwide for your convenience, but because we use only fresh and perishable ingredients, we require Next Day Air shipping through UPS or USPS. Our pies are packed with the utmost care in insulated packaging with ice packs to ensure they arrive in perfect condition.